FACEBOOK: Time Out For Comics!

Follow us on: Instagram

Email: timeoutforcomics@myfairpoint.net

BECOME A TIME OUT FOR COMICS! MEMBER

BACK ISSUE INVENTORY SALE! MOST BACK ISSUES ARE $1 OR $2 (+ SHIPPING.) Check out our back issue page and SEND ME YOUR LIST!

_____________________________________________________________________________

JANUARY HIGHLIGHTS:

WONDER WOMAN #750
DC COMICS
(W) Vita Ayala & Various (A) Elena Casagrande & Various (CA) Joëlle Jones
An all-star 96-page celebration of the Amazon Princess by longtime favorites and acclaimed new voices! In the lead story, Wonder Woman's epic "Year of the Villain" battle comes to a close, leading the way to new challenges ahead. Additionally, this oversized gem tells tales from Diana's past, present and future by some of the greatest storytellers in the business- including Colleen Doran, Mariko Tamaki, the Teen Titans: Raven team of writer Kami Garcia and artist Gabriel Picolo, and legendary Wonder Woman creators returning to the character, including Gail Simone and Greg Rucka!


CAPTAIN AMERICA THE END #1
MARVEL COMICS
(W/A) Erik Larsen (CA) Rahzzah
THE FINAL CAPTAIN AMERICA STORY! Steve Rogers fights for survival in a post-apocalyptic wasteland populated by hordes of Red Skulls! Legendary writer/artist Erik Larsen (SPIDER-MAN, WOLVERINE, NOVA) returns to Marvel for an oversized last tale of Simon & Kirby's American Hero!


DEADPOOL THE END #1MARVEL COMICS(W) Joe Kelly (A) Mike Hawthorne (CA) RahzzahTHE FINAL DEADPOOL STORY! Wade Wilson may seem like he is unkillable, but there is more than one way to put an end to him... but don't take my word for it! Quintessential Deadpool scribe Joe Kelly and record-setting Deadpool artist Mike Hawthorne team-up to prove it to you! Deadpool is done for!

CAPTAIN MARVEL THE END #1MARVEL COMICS(W) Kelly Thompson (A) Carmen Nunez Carnero (CA) RahzzahTHE FINAL CAPTAIN MARVEL STORY! Fifty years ago, Carol Danvers went into the deepest reaches of the cosmos to spread peace and justice and she hasn't seen a familiar face since! Whatever happened to the planet she once called home? Reuniting CAPTAIN MARVEL superteam KELLY THOMPSON and CARMEN CARNERO!

____________________________________________________________________________

February:

BATMAN PENNYWORTH RIP #1DC COMICS(W) James TynionIV, Peter J. Tomasi (A) Eddy Barrows & Various (CA) Lee WeeksAlfred Pennyworth served the Wayne family for decades-even through the tragic loss of Bruce Wayne's parents. His death at the hands of Bane is the only event that could possibly compare to that fateful night in Crime Alley, and it leaves Bruce at a similar crossroads. If Alfred was the glue that held the Bat-Family together, how will Batman deal with that all falling apart? And if the Caped Crusader is to be truly alone, he might either hang that cape up once and for all...or double down and carry on with this vengeful quest forever. Batman: Pennyworth R.I.P. #1 celebrates the life of one of the most important people in the history of Gotham City, while also addressing questions about what's next.

FLASH #750
DC COMICS
(W) Francis Manapul & Various (A) Rafa Sandoval & Various (CA) Howard Porter
Beginning: "The Flash Age"! The story we've been building toward since issue #50 comes to a head! While a supercharged Speed Force wreaks havoc on Barry Allen's life, a new threat appears on the horizon in the form of the deadly Paradox. Destined to destroy the Flash's legacy, Paradox sends his herald, Godspeed, to trap the Flash family! Plus, in this special anniversary issue: tales from across the generations of super-speedsters by an all-star lineup of writers and artists!


WOLVERINE #1 DX
MARVEL COMICS
(W) Ben Percy (A) Adam Kubert, Viktor Bogdanovic (CA) Adam Kubert
THE BEST IS BACK!
Wolverine been through a lot. He's been a loner. He's been a killer. He's been a hero. He's been an Avenger. He's been to hell and back. Now, as the nation of Krakoa brings together all Mutantkind, he can finally be... happy? With his family all together and safe, Wolverine has everything he ever wanted... and everything to lose. Writer Benjamin Percy (X-FORCE, WOLVERINE: THE LONG NIGHT) and legendary artist Adam Kubert (X-MEN, AVENGERS) bring the best there is to his new home! PLUS: The return of OMEGA RED!
Parental Advisory


On September 1 2019, Time Out For Comics! celebrates 26 years in business!! A big thank you to all for 26 years of friendship, great conversations and memories. Here is to another great year and many more to follow!!


Sign our guestbook

____________________________________________________________________________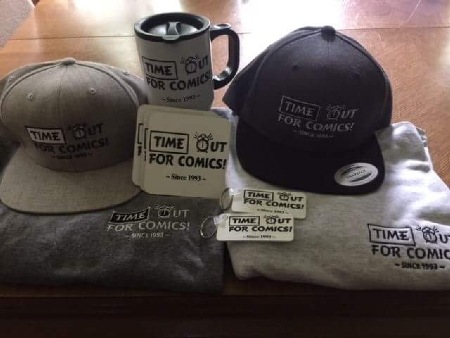 We offer Time Out For Comics! t-shirts, hats, travel mugs, and coasters. Order yours!!


MARVELS Gets New Story BUSIEK - ROSS Story for 25th Anniversary

________________________________________________________________________

__________________________________________________________________________

More than a comic store. COLLECTORS ORDER YOUR DC DIRECTS, MARVEL SELECTS AND OTHER STATUES AND BUSTS THROUGH US!

We carry a full line of comics: Marvel, DC, Dark Horse, Image. As well as trades, toys, sports, action figures, dc directs, magic the gathering ccgs, pokemon ccgs, and more gaming. We also carry comic, sports, and card supplies for all your collecting interests.

______________________________________________________________________________________

Whether you have been collecting for years, just starting out, or looking for something to read, with 25 years in the industry Time Out's goal is to meet your individual collecting needs. Missing a book? E-mail us- we can put together a selection of titles to meet your specific reading needs, or find the book you are looking for. Orders from Previews accepted.

You can stay in the comfort of your home and have your collection delivered to you. Read all the exciting issues of the best stories offered by Marvel, DC, or the Independents.

Ask about MEMBERSHIP!

WEDNESDAY NEW RELEASE DAY

Be sure to click on the Pick of the Week page every Wednesday for hot items! All merchandise is while supplies last.

Ask about our young readers club. Take Time Out For Comics! Where we take Time Out for YOU!! If you have any questions or wish to place an order you can email us: timeoutforcomicsmyfairpoint.net
Sign our guest book before you leave OR if you wish to leave a comment , need information, or need us to contact you, go to the contact or comment page. Hope to hear from you!

________________________________________________________________________________

THE $1 CARD PACK SALE: EACH PACK IS $1 EACH ! IF YOU ARE CURRENTLY RECEIVING ORDERS FROM TIME OUT THEN PACKS WILL BE INCLUDED IN YOUR NEXT SHIPMENT. IF YOU ARE NOT THEN CONTACT US FOR SHIPPING INFO. QUANTITIES ARE LIMITED SO ACT NOW!!!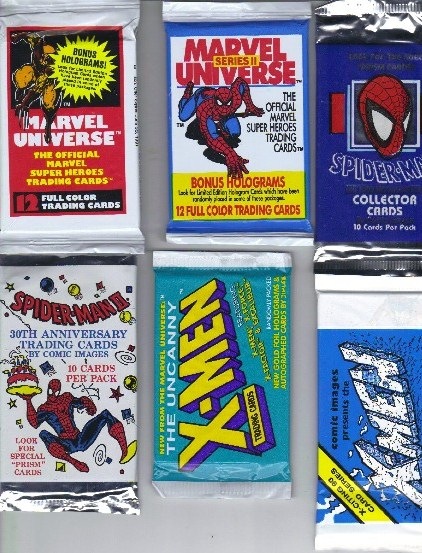 SPIDERMAN COLLECTOR'S CARDS

SPIDERMAN II 3OTH ANNIVERSARY

UNCANNY X-MEN

X-MEN

MARVEL UNIVERSE SERIES I

MARVEL UNIVERSE SERIES II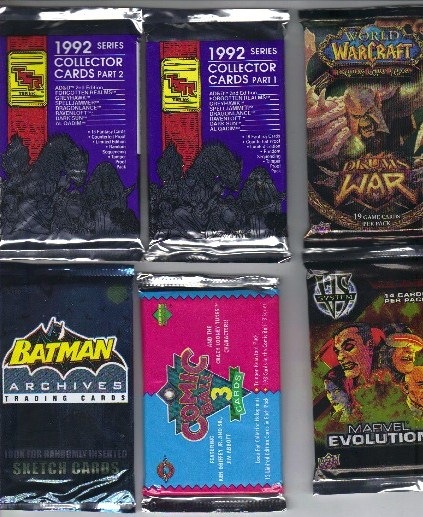 1992 DUNGEONS AND DRAGONS COLLECTORS CARDS PART 1

1992 DUNGEONS AND DRAGONS COLLECTORS CARDS PART 2

BATMAN ARCHIVES

WORLD OF WARCRAFT DRUMS OF WAR

COMIC BALL 3

MARVEL EVOLUTION (SOLD OUT)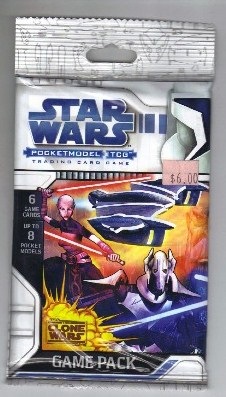 STAR WARS POCKET MODEL TCG CLONE WARS GAME PACK

Special sale on back issues email us your list.

____________________________________________________________________________

TAKE TIME OUT FOR COMICS!

WHERE WE TAKE TIME OUT FOR YOU!!

Check out some pictures through our 26 years