FACEBOOK: Time Out For Comics!

Email: timeoutforcomics@myfairpoint.net

Phone: 1-207-360-1034

Take TIME OUT FOR COMICS! Where WE take TIME OUT FOR YOU!!


BECOME A TIME OUT FOR COMICS! MEMBER

On September 1 2023, Time Out For Comics! celebrated 30 years in business!!
A big thank you to all for 30 years of friendship, great conversations and memories. Here is to another great year and many more to follow!!!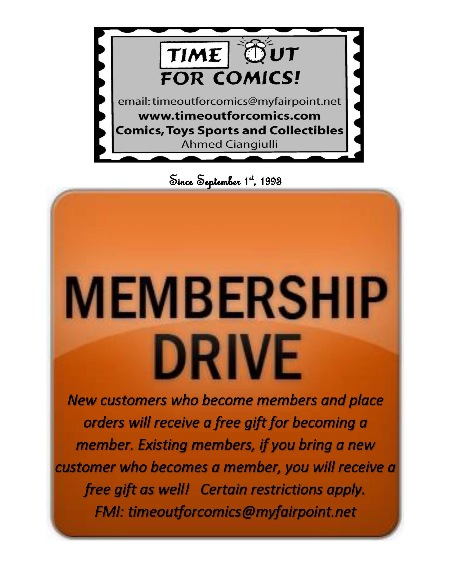 New customers who become members and place orders will receive a free gift for becoming a member. Existing members, if you bring a new customer who becomes a member, you will receive a free gift as well!
Certain restrictions apply.


Sign our guestbook

BACK ISSUE INVENTORY SALE! FROM JUNE 1ST UNTIL SEPTEMBER 30TH ALL BACK ISSUES ARE TWENTY CENTS each (.030 )+ SHIPPING.

SEND US YOUR WANT LIST!

____________________________________________________________________________________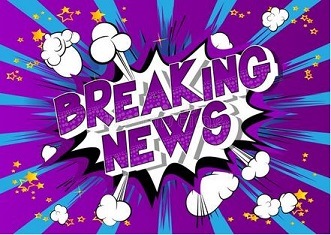 RESERVE YOUR COPY NOW OF THESE UPCOMING RELEASES!!
Order your titles through us.
Shipping and Handling fees may apply.

__________________________________________________________________________________

OCTOBER HIGHLIGHTS:


TRANSFORMERS #1
Image Comics
(W) Daniel Warren Johnson (CA) Daniel Warren Johnson
Transformers #1 begins an all-new era for the iconic robots in disguise from superstar creator Daniel Warren Johnson (Extremity, Do a Powerbomb,DC's Wonder Woman: Dead Earth) and colorist Mike Spicer (Stillwater). Optimus Prime was supposed to have led the Autobots to victory. Instead, the fate of Cybertron is unknown, and his allies have crash-landed far from home, alongside their enemies—the Decepticons. As these titanic forces renew their war on Earth, one thing is immediately clear: the planet will never be the same. New alliances are struck. Battle lines are redrawn. And humanity's only hope of survival is Optimus Prime.

DETECTIVE COMICS #140 FACSIMILE EDITION
DC Comics
(W) Various (A) Various (CA) Win Mortimer
Written by Bill Finger, Otto Binder, and others Art by Dick Sprang, Jimmy Thompson, Curt Swan, and others Batman and Robin meet the Prince of Puzzles in his 1948 debut. Obsessed with puzzles and driven to win at any cost, Edward Nigma decides to create a costumed persona--the Riddler--and taunts the Dynamic Duo with clues about his upcoming crimes. Will the World's Greatest Detective finally be outwitted by this cunning criminal? Follow along with the Dark Knight and see if you can solve the Riddler's riddles in this facsimile reprint collecting the Batman tale, all the backup stories, and vintage ads of the 1940s

SUPERIOR SPIDER-MAN RETURNS 1
Marvel
SUPERIOR SPIDER-MAN WEB-SLINGS AGAIN! The spider-team that redefined the AMAZING SPIDER-MAN returns to celebrate the TEN YEAR ANNIVERSARY of the most monumental and shocking Spidey story in a generation! DAN SLOTT. RYAN STEGMAN. MARK BAGLEY. GIUSEPPE CAMUNCOLI. HUMBERTO RAMOS. Peter Parker. Doc Ock. Together again for a Spider-Man story SUPERIOR to all others!

SPINE-TINGLING SPIDER-MAN 1
Rated T
Marvel
Terror continues for the Web-Slinger! After a fight with SPIDER-CIDE, Spider-Man gets taken on the most terrifying ride of his life. If you think you've already read the scariest Spider-Man story ever, you may stand corrected after this one!

JUSTICE LEAGUE VS GODZILLA VS KONG #1 (OF 6)
DC Comics
(W) Brian Buccellato (A) Christian Duce (CA) Drew Johnson
HEROES AND MONSTERS COLLIDE IN THE CROSSOVER EVENT OF THE YEAR! The cataclysmic crossover event of the year is here as the DC Universe clashes with Legendary's Monsterverse in Justice League vs. Godzilla vs. Kong. Clark Kent is enjoying a night off with a very important dinner planned with his girlfriend, Lois Lane, when the entire city shudders under the weight of the monstrous Godzilla, who emerges from the bay! What started as a routine clash between the Justice League and the Legion of Doom takes a dangerous turn when the wall between worlds is breached...with Godzilla, Kong, and the Monsterverse emerging on DC's Earth! What ensues will be a brawl of unprecedented scale and destruction from acclaimed writer Brian Buccellato (Injustice) and bestselling artist Christian Duce (Batman/Fortnite)

MARVEL ZOMBIES: BLACK, WHITE & BLOOD 1
Marvel
AN ALL-NEW ERA OF MARVEL ZOMBIES! The undead plague starts here…and you know it won't stop until everyone's in its clutches! This first of four action-packed, utterly original, gloriously gory anthology issues features Daredevil, Spider-Man, Moon Knight and many, many more Marvel heroes and villains beset by ever-growing zombie hordes! In a brutal, bloodstained world, can hope survive? Or will creeping, gnawing, shambling horror win out at last…?


November 2023 highlights:


BATMAN CATWOMAN THE GOTHAM WAR SCORCHED EARTH #1 (ONE-SHOT)
DC Comics
(W) Chip Zdarsky, Tini Howard (A) Mike Hawthorne, Adriano Di Benedetto (CA) Jorge Jimenez
THE GOTHAM WAR ENDS HERE! The final chapter of this epic crossover is here, and Batman and his family must find a way to overcome the endgame of an ancient enemy! Can the Bat and the Cat set their differences aside? Is this the end of the Bat-Family? Lives change forever in this action-packed conclusion!


SUPERGIRL SPECIAL #1 (ONE SHOT)
DC Comics
(W) Mariko Tamaki (A) Skylar Patridge (CA) Jamal Campbell
GIRL INTERRUPTED! After joining the Superman Family and their heroic efforts in Metropolis, Kara thought she had found her place in the world. But there's only room in town for one Supergirl, and Power Girl's sudden reappearance has made her redundant. Her identity and role are both in question as she looks for answers. Will they lead her out of the city or out of this world? Find out as critically acclaimed writer Mariko Tamaki (Supergirl: Being Super) returns to the Maid of Might with the help of Skylar Patridge (Wonder Woman)!

RETURN OF SUPERMAN 30TH ANNIVERSARY SPECIAL #1 (ONE SHOT)
DC Comics
(W) Various (A) Various (CA) Dan Jurgens
Written by Dan Jurgens, Louise Simonson, Jerry Ordway, and Karl Kesel Art by Travis Moore, Dan Jurgens, Brett Breeding, Jon Bogdanove, Butch Guice, Tom Grummett, and Doug Hazlewood ORIGINAL CREATIVE TEAMS RETURN FOR NEW STORIES STARRING SUPERBOY, STEEL, THE ERADICATOR AND CYBORG SUPERMAN! Superman returns! After the tragic events of more than 30 years ago, when Superman met his end at the hands of Doomsday, Metropolis mourned the loss of their greatest hero and soon turned their attention to the search for his successor. Four Supermen rose to the challenge: Superboy, Steel, Eradicator, and Cyborg Superman. Each with their own strengths and weaknesses, they fought in honor of the original Man of Steel. Little did they know, his return was just around the corner! To celebrate the Reign of the Supermen and Return of Superman, DC has brought back the original creative teams for new stories set in the wake of Superman's death. It all begins with new Daily Planet editor-in-chief Lois Lane discovering Perry White's journals from the time and the secrets he kept as he searched for who could be the next Superman. What could this discovery mean for our present? Find out in this special that's sure to be a classic in the future!

SUPERMAN 78 THE METAL CURTAIN #1 (OF 6)
DC Comics
(W) Robert Venditti (A/CA) Gavin Guidry
When the planet Krypton exploded, its last son was rocketed across the cosmos and came to settle in a small town in Kansas. But what else came with him, and what if a piece of his home landed somewhere we never knew about? As Superman has become a symbol of strength and pride for America, the Soviet Union looks to crush that image with a creation of their own, built by their own might and forged by their own power! Robert Venditti returns to the Man of Steel with new artist Gavin Guidry!

BATMAN 89 ECHOES #1 (OF 6)
DC Comics
(W) Sam Hamm (A/CA) Joe Quinones
YOU WANNA GET NUTS? LET'S GET NUTS! After Harvey Dent's crusade against Gotham and Batman, the Caped Crusader has disappeared without a trace. In his place, ordinary citizens have taken to the streets to root out crime. As innocents get hurt, the question on everyone's mind is the same: Where is Batman? Sam Hamm, screenwriter of the 1989 Batman movie, and Joe Quinones reunite for another tale in Gotham!

Sign our guestbook

____________________________________________________________________________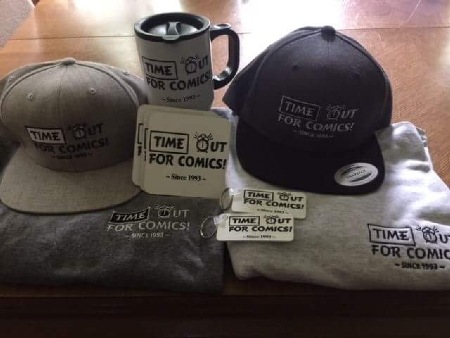 We offer Time Out For Comics! t-shirts, hats, travel mugs, and coasters. Order yours!!


We carry a full line of: MARVEL, DC, DARK HORSE, IMAGE, BOOM, IDW titles. We also carry comic, sports, and card supplies for all your collecting interests.

______________________________________________________________________________________

Whether you have been collecting for years, just starting out, or looking for something to read, with 30 years in the industry Time Out's goal is to meet your individual collecting needs. Missing a book? E-mail us- we can put together a selection of titles to meet your specific reading needs, or find the book you are looking for. Orders from Previews accepted.

You can stay in the comfort of your home and have your collection delivered to you. Read all the exciting issues of the best stories offered by Marvel, DC, or the Independents.

We ship out of state- email us for shipping information.

Your books come bagged.

WEDNESDAY NEW RELEASE DAY

Be sure to click on the Pick of the Week page every Wednesday for hot items! All merchandise is while supplies last.

Check out our monthly newsletter page.

Take Time Out For Comics! Where we take Time Out for YOU!! If you have any questions or wish to place an order you can email us: timeoutforcomicsmyfairpoint.net
Sign our guest book before you leave OR if you wish to leave a comment , need information, or need us to contact you, go to the contact or comment page. Hope to hear from you!

________________________________________________________________________________

THE $1 CARD PACK SALE: EACH PACK IS $1 EACH ! IF YOU ARE CURRENTLY RECEIVING ORDERS FROM TIME OUT THEN PACKS WILL BE INCLUDED IN YOUR NEXT SHIPMENT. IF YOU ARE NOT THEN CONTACT US FOR SHIPPING INFO. QUANTITIES ARE LIMITED SO ACT NOW!!!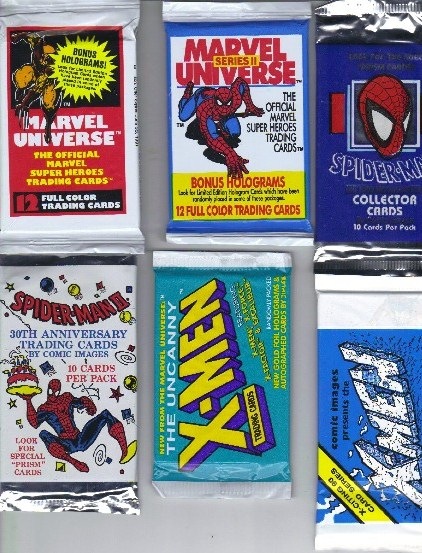 SPIDERMAN COLLECTOR'S CARDS

SPIDERMAN II 3OTH ANNIVERSARY

UNCANNY X-MEN

X-MEN

MARVEL UNIVERSE SERIES I

MARVEL UNIVERSE SERIES II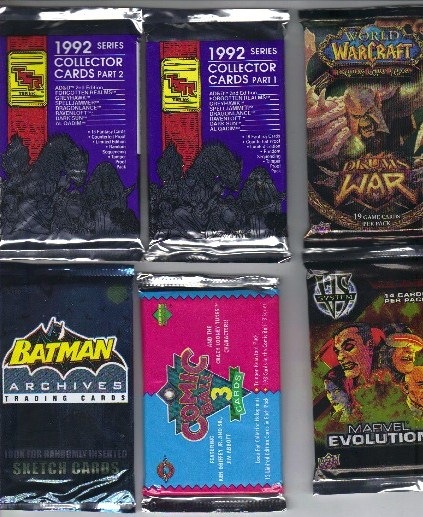 1992 DUNGEONS AND DRAGONS COLLECTORS CARDS PART 1

1992 DUNGEONS AND DRAGONS COLLECTORS CARDS PART 2

BATMAN ARCHIVES

WORLD OF WARCRAFT DRUMS OF WAR

COMIC BALL 3

MARVEL EVOLUTION (SOLD OUT)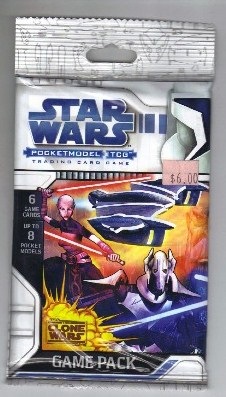 STAR WARS POCKET MODEL TCG CLONE WARS GAME PACK

Special sale on back issues email us your list.

Check out some pictures through the years