FACEBOOK: Time Out For Comics!

Follow us on: Instagram

Email: timeoutforcomics@myfairpoint.net

BECOME A TIME OUT FOR COMICS! MEMBER

BACK ISSUE INVENTORY SALE! MOST BACK ISSUES ARE $1 OR $2 (+ SHIPPING.) Check out our back issue page and SEND ME YOUR LIST!

_____________________________________________________________________________

PRE-ORDER THESE SURE SELL OUT TITLES IN OCTOBER! DON'T MISS YOURS! !PRE-ORDER THESE SURE SELL OUT TITLES IN OCTOBER! DON'T MISS YOURS!!

TALES FROM THE DARK MULTIVERSE BATMAN KNIGHTFALL #1

(W) Scott Snyder, Kyle Higgins (A) Javi Fernandez (CA) Lee Weeks
Don't miss this twisted tale from the pages of the game-changing event "Batman: Knightfall"! Thirty years after Bruce Wayne was broken and failed to take back the mantle of the Bat, Jean-Paul Valley, now known as Saint Batman, has turned Gotham into the city of his dreams. In his new order, killing has become commonplace and criminals live in constant fear-all in the name of justice. But just when all seems lost, a new hope for Gotham City rises...the son of Bane!

TALES FROM THE DARK MULTIVERSE DEATH OF SUPERMAN #1

(W) Jeff Loveness (A) Brad Walker, Andrew Hennessy (CA) Lee Weeks
The Dark Multiverse takes on the highest-selling comic book event of all time-the Death of Superman! In a broken world much like our own, Lois Lane, twisted by rage and grief, becomes the Eradicator and takes revenge on those who let Superman die, and the corrupt world he could never defeat. Now, with the power of a god, she's going to end the battle by any means necessary...and the Reign of the Supermen will be over before it begins!

X-MEN #1 DX
MARVEL COMICS
(W) Jonathan Hickman (A/CA) Leinil Francis Yu
DAWN OF X!
The X-Men find themselves in a whole new world of possibility... and things have never been better! Jonathan Hickman (HOUSE OF X, POWERS OF X, SECRET WARS) and superstar artist Leinil Yu (NEW AVENGERS, CAPTAIN AMERICA) reveal the saga of Cyclops and his hand-picked squad of mutant powerhouses!
Rated T+

TALES FROM THE DARK MULTIVERSE BLACKEST NIGHT #1
DC COMICS
(W) Tim Seeley (A) Kyle Hotz, Dexter Vines (CA) Lee Weeks
What could be blacker than the Blackest Night? From the pages of Dark Nights: Metal comes a Dark Multiverse retelling of the Green Lantern event that changed the DC Universe forever...only this time, the Black Lanterns win! Now, 23 days after the apocalypse, witness the rise of Sinestro as the Limbo Lantern! Trapped between life and death as a White and Black Lantern, Sinestro seeks to save the universe-or end his miserable life-once and for all! Joined by Dove, Lobo, and Mister Miracle, the last living beings in the universe will put everything on the line to give their world one final chance.

TALES FROM THE DARK MULTIVERSE INFINITE CRISIS #1
DC COMICS
(W) James TynionIV (A) Aaron Lopresti, Matt Ryan (CA) Lee Weeks
DC's mega-event "Infinite Crisis" saw the destruction of the Trinity, the rise of Alexander Luthor and Superboy-Prime, and the rebirth of the Multiverse...but it all started with Ted Kord, the Blue Beetle, who saw it all coming and died with secrets that could've saved the world. But...things happened differently in the Dark Multiverse! Not only does Blue Beetle survive- he thrives! And after killing Maxwell Lord himself, Ted sets off a chain of events that irreversibly alters the lives of the Justice League and his best friend, Booster Gold. In trying to prevent a crisis, Blue Beetle becomes the Crisis...and the Dark Multiverse will never be the same

Pre-order this special DC book for December release.

WATCHMEN COMPANION HC
DC COMICS
(W) Ray Winninger & Various (A) Dave Gibbons & Various (CA) Dave Gibbons
The Watchmen Companion collects for the first time long-out-of-print, rarely seen material based on the landmark comic book series!
The Watchmen Companion includes the Watchmen: Watching the Watchmen and Watchmen: Taking out the Trash game modules, along with the Watchmen Sourcebook, released in 1990 as part of the DC Heroes role-playing game-sanctioned by Alan Moore, including illustrations by artist Dave Gibbons created especially for the game, and expanding on the mythos of the Watchmen series.
This volume also collects pages from Who's Who in The DC Universe featuring the Watchmen and Minutemen characters, The Question #17 (guest-starring Rorschach!) and a page from the rare, promotional DC Spotlight #1 from 1985 that marked the very first appearance of the Watchmen cast in print!


On September 1 2019, Time Out For Comics! celebrates 26 years in business!! A big thank you to all for 26 years of friendship, great conversations and memories. Here is to another great year and many more to follow!!


Sign our guestbook

____________________________________________________________________________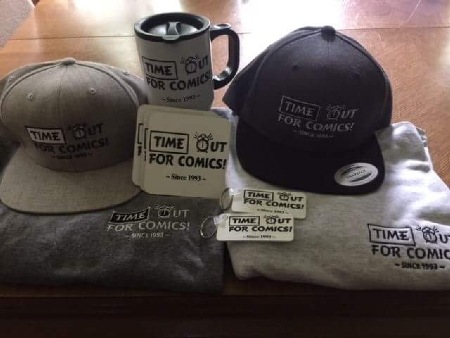 We offer Time Out For Comics! t-shirts, hats, travel mugs, and coasters. Order yours!!


__________________________________________________________________________

MARVELS Gets New Story BUSIEK - ROSS Story for 25th Anniversary

________________________________________________________________________

__________________________________________________________________________

More than a comic store. COLLECTORS ORDER YOUR DC DIRECTS, MARVEL SELECTS AND OTHER STATUES AND BUSTS THROUGH US!

We carry a full line of comics: Marvel, DC, Dark Horse, Image. As well as trades, toys, sports, action figures, dc directs, magic the gathering ccgs, pokemon ccgs, and more gaming. We also carry comic, sports, and card supplies for all your collecting interests.

______________________________________________________________________________________

Whether you have been collecting for years, just starting out, or looking for something to read, with 25 years in the industry Time Out's goal is to meet your individual collecting needs. Missing a book? E-mail us- we can put together a selection of titles to meet your specific reading needs, or find the book you are looking for. Orders from Previews accepted.

You can stay in the comfort of your home and have your collection delivered to you. Read all the exciting issues of the best stories offered by Marvel, DC, or the Independents.

Ask about MEMBERSHIP!

WEDNESDAY NEW RELEASE DAY

Be sure to click on the Pick of the Week page every Wednesday for hot items! All merchandise is while supplies last.

Ask about our young readers club. Take Time Out For Comics! Where we take Time Out for YOU!! If you have any questions or wish to place an order you can email us: timeoutforcomicsmyfairpoint.net
Sign our guest book before you leave OR if you wish to leave a comment , need information, or need us to contact you, go to the contact or comment page. Hope to hear from you!

________________________________________________________________________________

THE $1 CARD PACK SALE: EACH PACK IS $1 EACH ! IF YOU ARE CURRENTLY RECEIVING ORDERS FROM TIME OUT THEN PACKS WILL BE INCLUDED IN YOUR NEXT SHIPMENT. IF YOU ARE NOT THEN CONTACT US FOR SHIPPING INFO. QUANTITIES ARE LIMITED SO ACT NOW!!!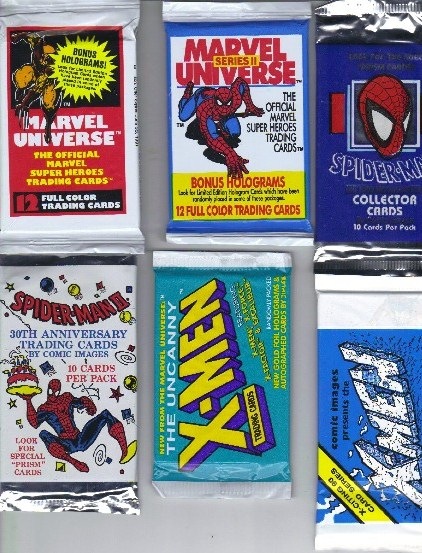 SPIDERMAN COLLECTOR'S CARDS

SPIDERMAN II 3OTH ANNIVERSARY

UNCANNY X-MEN

X-MEN

MARVEL UNIVERSE SERIES I

MARVEL UNIVERSE SERIES II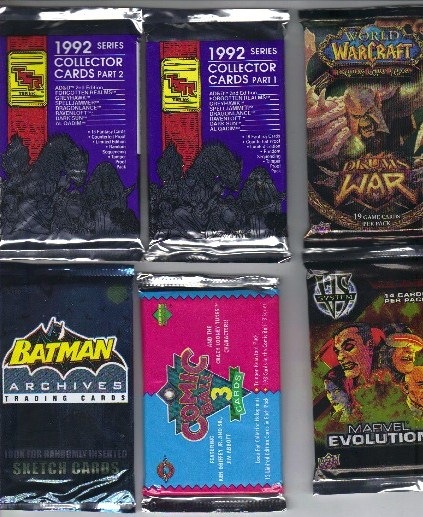 1992 DUNGEONS AND DRAGONS COLLECTORS CARDS PART 1

1992 DUNGEONS AND DRAGONS COLLECTORS CARDS PART 2

BATMAN ARCHIVES

WORLD OF WARCRAFT DRUMS OF WAR

COMIC BALL 3

MARVEL EVOLUTION (SOLD OUT)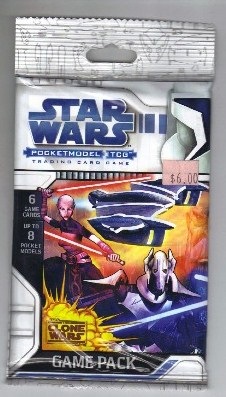 STAR WARS POCKET MODEL TCG CLONE WARS GAME PACK

Special sale on back issues email us your list.

____________________________________________________________________________

TAKE TIME OUT FOR COMICS!

WHERE WE TAKE TIME OUT FOR YOU!!

Check out some pictures through our 25 years

In honor of our twenty five years, we were featured on the Diamond Comics retailer website. Below is an excerpt from the article:

" I know all of my customers and their personal preferences, sometimes even before they do. My motto is: "Take Time Out For Comics! Where We Take Time Out For You!!" Through my conversations with my customers, we have developed a friendship, which helps me anticipate their reading and collecting preferences. The monthly Previews book helps also!

If you order one title or thirty, every customer receives my full attention........My biggest reward from owning Time Out For Comics! has been the friendships that I have made throughout my 25 years."