LIKE US ON FACEBOOK: TIME OUT FOR COMICS

Follow us on Instagram: Instagram

EMAIL: TIMEOUTFORCOMICS@MYFAIRPOINT.NET

BACK ISSUE INVENTORY SALE! MOST BACK ISSUES ARE $1 OR $2 (+ SHIPPING.) Check out our back issue page and SEND ME YOUR LIST!

TAKE TIME OUT FOR COMICS! WHERE WE TAKE TIME OUT FOR YOU!!

ON SEPTEMBER 1, 2017, TIME OUT FOR COMICS! WILL CELEBRATE 24 YEARS IN BUSINESS!! A BIG THANK YOU TO ALL WHO HAVE SUPPORTED US OVER THE YEARS! WE OWE OUR SUCCESS TO YOU!!

24 Anniversary announcement:#1

24 Anniversary announcement #2

___________________________________________________________________________________

PRE ORDER YOUR COPY OF DOOMSDAY CLOCK #1:
DOOMSDAY CLOCK #1 (OF 12)

DC Comics presents to you a 12-issue maxi series from the critically acclaimed team of writer Geoff Johns, artist Gary Frank and colorist Brad Anderson. You are not prepared for what lies ahead within these pages, good readers.

DOOMSDAY CLOCK #2 (OF 12)DC COMICS(W) Geoff Johns (A/CA) Gary Frank. DC and Watchmen characters collide at last! The story that began in DC UNIVERSE: REBIRTH #1 comes to a thrilling and unexpected crescendo in the pages of this titanic twelve-issue series by the all-star team that brought you BATMAN: EARTH ONE and SHAZAM!In this second chapter: The Dark Knight discovers another relic from the Watchmen world. Lex Luthor pays a devil's bargain. And killer clowns trek through Gotham seeking a madman.

"It's time. Last year, the DC Universe confronted the legacy of Watchmen in Rebirth the way Watchmen confronted the legacy of superhero comics three decades ago," explains writer Geoff Johns. "Thematically, and metaphorically, there was no better choice than to use Dr. Manhattan. If you're going to have a conflict between optimism and pessimism, a battle between the very forces of hope and despair, you need to have someone who personifies the cynicism that has leaked into our hearts and also has the ability to affect the entire DCU. It's all paying off this November with DOOMSDAY CLOCK."
"DOOMSDAY CLOCK is a story for fans who love the DC Universe and Watchmen and want to see what a master of this genre creates when he puts them together," says Frank. "As for my artistic approach to the series, each panel is extremely detailed and I am constantly thinking through the position of every single element."

__________________________________________________________________________________

Pre-order your copy of Avengers: No Surrender

__________________________________________________________________________

More than a comic store. COLLECTORS ORDER YOUR DC DIRECTS, MARVEL SELECTS AND OTHER STATUES AND BUSTS THROUGH US!

We carry a full line of comics: Marvel, DC, Dark Horse, Image. As well as trades, toys, sports, action figures, dc directs, magic the gathering ccgs, pokemon ccgs, and more gaming. We also carry comic, sports, and card supplies for all your collecting interests.

______________________________________________________________________________________

Star Wars fans will want to check us out.

Whether you have been collecting for years, just starting out, or looking for something to read, with 23 years in the industry Time Out's goal is to meet your individual collecting needs. Missing a book? E-mail us- we can put together a selection of titles to meet your specific reading needs, or find the book you are looking for. Orders from Previews accepted.

You can stay in the comfort of your home and have your collection delivered to you. Read all the exciting issues of the best stories offered by Marvel, DC, or the Independents.

Ask about MEMBERSHIP!

We ship out of state- call for shipping information.

Your books come bagged.

WEDNESDAY NEW RELEASE DAY

Check out out kid friendly section. Suitable comics for children to young teens. Choose from: Archie, Sonic, Walt Disney, Tiny Titans, SuperFriends, Marvel Superheroes, and more!

Be sure to click on the Pick of the Week page every Wednesday for hot items! All merchandise is while supplies last.

Ask about our young readers club. Take Time Out For Comics! Where we take Time Out for YOU!! If you have any questions or wish to place an order you can email us: timeoutforcomics@myfairpoint.net
Sign our guest book before you leave OR if you wish to leave a comment , need information, or need us to contact you, go to the contact or comment page. Hope to hear from you!

________________________________________________________________________________

THE $1 CARD PACK SALE: EACH PACK IS $1 EACH ! IF YOU ARE CURRENTLY RECEIVING ORDERS FROM TIME OUT THEN PACKS WILL BE INCLUDED IN YOUR NEXT SHIPMENT. IF YOU ARE NOT THEN CONTACT US FOR SHIPPING INFO. QUANTITIES ARE LIMITED SO ACT NOW!!!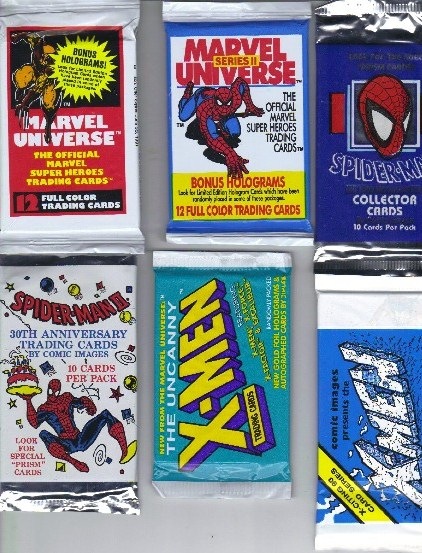 SPIDERMAN COLLECTOR'S CARDS

SPIDERMAN II 3OTH ANNIVERSARY

UNCANNY X-MEN

X-MEN

MARVEL UNIVERSE SERIES I

MARVEL UNIVERSE SERIES II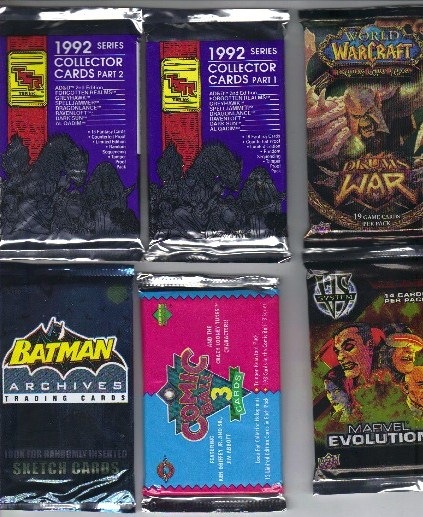 1992 DUNGEONS AND DRAGONS COLLECTORS CARDS PART 1

1992 DUNGEONS AND DRAGONS COLLECTORS CARDS PART 2

BATMAN ARCHIVES

WORLD OF WARCRAFT DRUMS OF WAR

COMIC BALL 3

MARVEL EVOLUTION (SOLD OUT)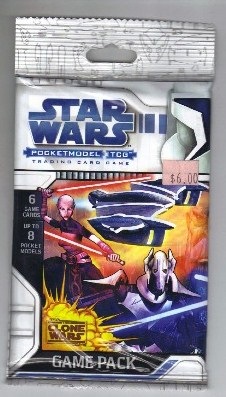 STAR WARS POCKET MODEL TCG CLONE WARS GAME PACK

SPECIAL SALE ON BACK ISSUES EMAIL US YOUR LIST.

____________________________________________________________________________

TAKE TIME OUT FOR COMICS!

WHERE WE TAKE TIME OUT FOR YOU!!

https://www.facebook.com/media/set/?

A press relese from Diamond Comics about our 20th anniversary:
Retail Beat News & Notes - August 2013. From Diamond Comics.

•In other anniversary news, this year marks two decades for Time Out! Comics in Kennebunk, ME. The key to success for owner Ahmed Ciangiulli is straightfoward: "I treat everyone fairly and respectfully. Most of my customers have been with me the full 20 years. This has enabled me to meet readers/collectors from different parts of the country as well as overseas." Although the shop's official 20th birthday is September 1, Time Out! has been celebrating all year round.